IT that works for you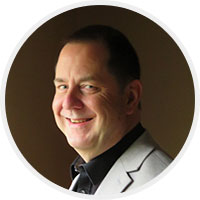 Started in 2006, Quantum Network Services is a complete technology solution provider. We are 100% committed to making sure business owners have the most reliable and professional IT service in Northeast Ohio. Our team of talented IT professionals can solve your IT nightmares once and for all.
Here's why so many businesses depend on Quantum Network Services for complete IT services and support:
Customer service - Our reputation comes first over profits and we always go the extra mile to make sure things get done right.
Personal Service - We value our relationships with our customers and strive to build to that level of confidence where they come to think of us as their own In-House IT department.
No dumb questions – Everyone is different and has different skillsets, If you don't understand something we will walk you though it as gently as we can. Afterall knowledge is power!
Response time – When you have a problem it now becomes our problem, rest assured we are on it as soon as possible. Fact is 90% of our call are answered live and we respond to the rest within 15 minuets.
No Help Desk to call – You will be in direct contact with your team or gotten in touch with them immediately. The persons responsible who know your company, your network and people will be there for you. We want to be your In-House IT department.
Our custom service packages deliver what you need and want without overstepping the boundaries of your budget. From cloud services to data backup, Quantum Network Services is here to team up with you and your company for expert support.